Alchemiste Collection
Mehr...
Alchemiste Collection
Irresistible fragrance combinations in a minimalist beautiful design - that's our Alchemiste collection. Turn everyday rituals into a real fragrance experience with our bestsellers and bring a touch of luxury into your home.
Mehr...
Our Alchemiste Bestsellers
If you've ever come across Jean&Len, you've probably discovered them - our soaps with irresistible scents. It all started with Rosemary/Ginger, our first big breakthrough. A scent so fresh and spicy that it turned all your heads in no time. That's why there are now a whole 22 products that let you and your home float away from everyday life in clouds of fragrance.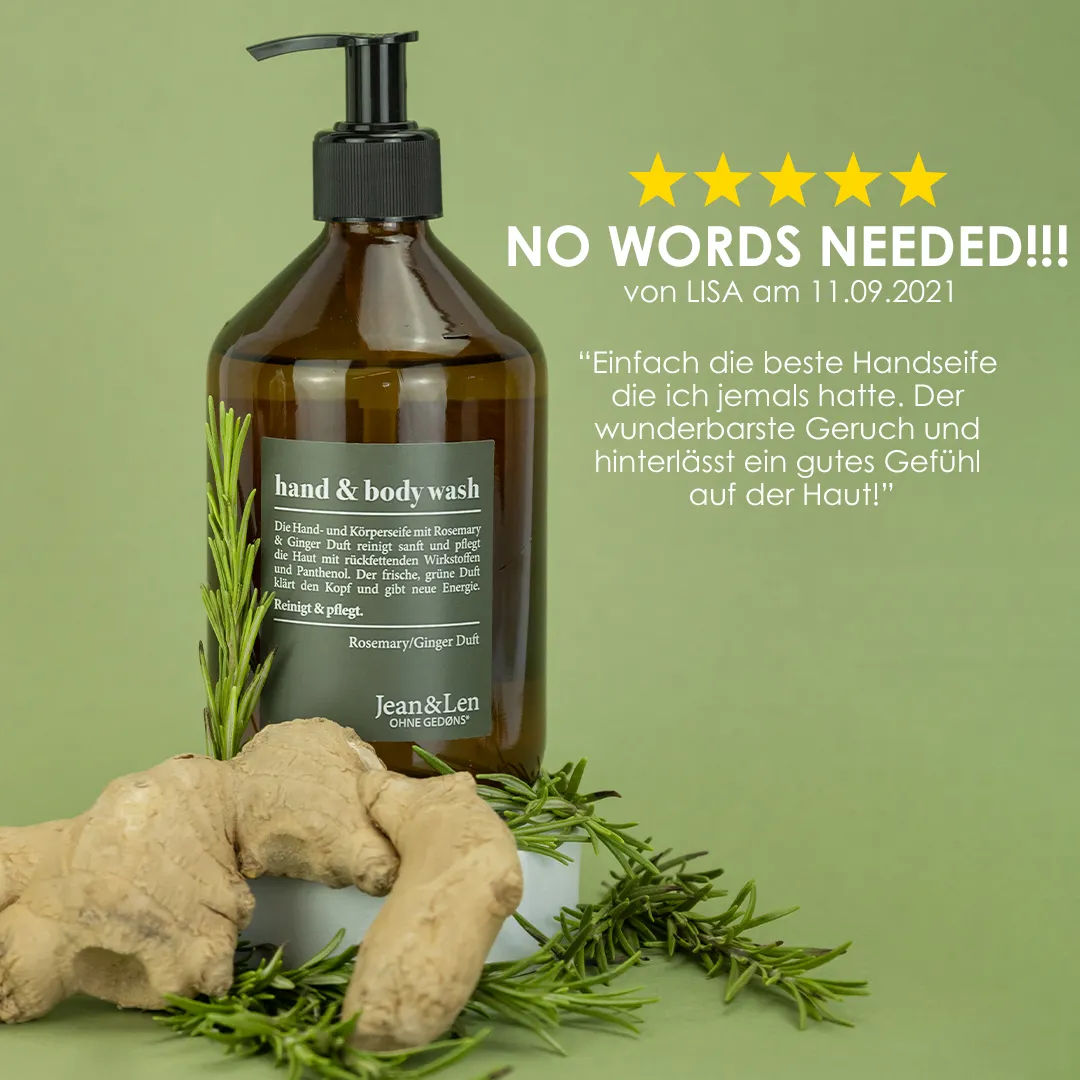 Since we always want to give you new daydreams, we have of course not rested on it and sniffed us selflessly through thousands of fragrances until we have discovered more seductively unexpected fragrance duos for you. From Blood Orange/Vetiver to Limone di Sicilia, our sophisticated Alchemiste bestsellers whisk you away from everyday life, turn routines into rituals and give you your very own moment - without nasties*.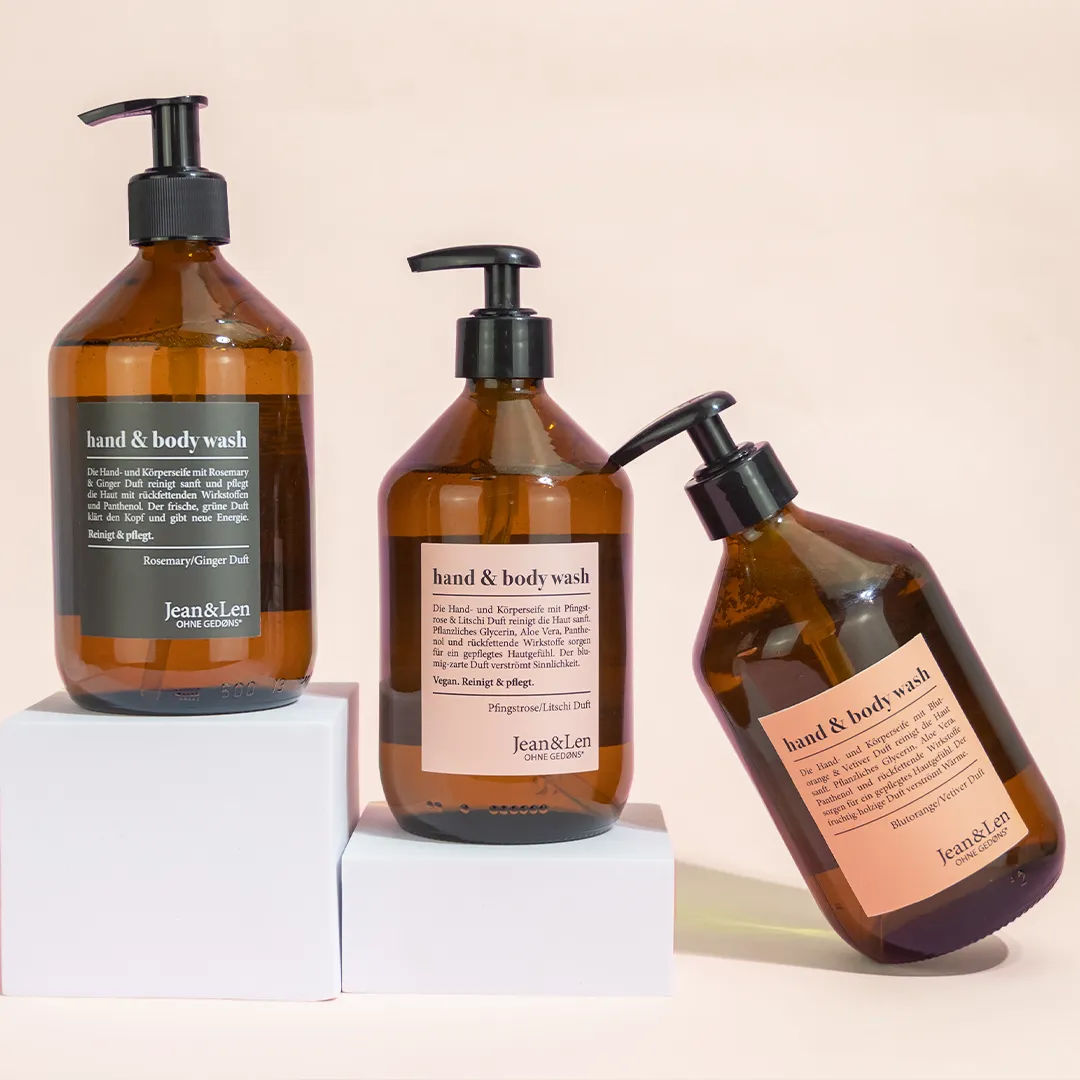 Simple but brilliant
How to package such special fragrances? Minimalist, but elegant, of course. From the chic, tinted glass bottles of our Hand&Body Washes to precious perfume flacons. The designs of our Alchemiste series are unagitated and yet give your home that certain something. A touch of luxury in everyday life, for which your wallet does not have to suffer.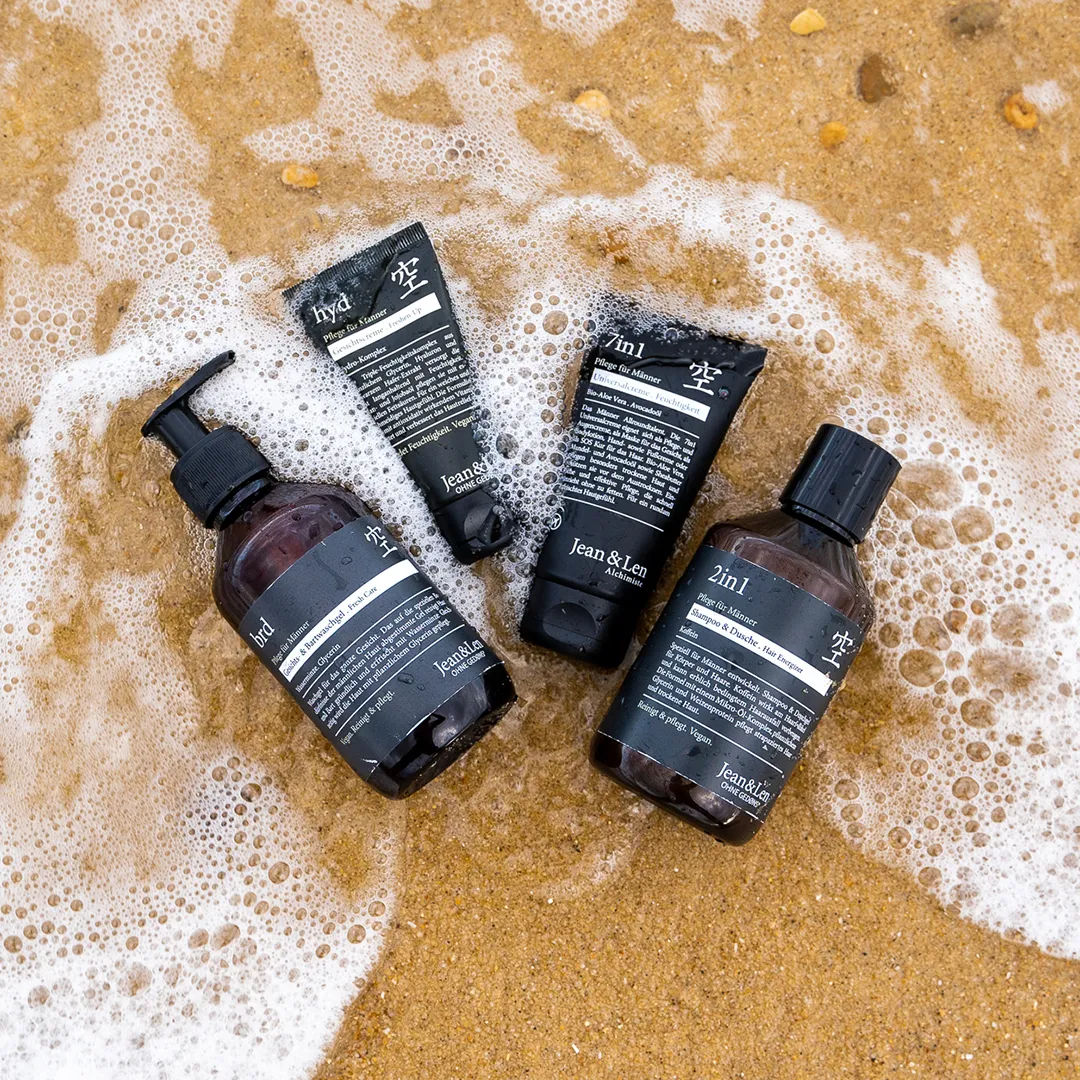 When less is so much more
So you see, with the Alchemist collection, less can be much more. It all started with the hand soaps that turn simple hand washing into a fragrance experience. In the meantime, we have come up with many exciting fragrances for you, which come in simple and beautiful designs to your home. Browse through our collection and discover fragrances, soul sprays, candles, room scents, deodorants and even a whole series of refreshing care products for men. Welcome to your new (fragrance) home!